My weekend began early as I had Friday off. Friday morning, Momma and I went for dim sum as his last meal in Vancouver before heading off to the other side of the country to pursue his PHD. I'm happy for my Momma but will miss her dearly! I can keep abreast on all his adventures in the big T-Dot over on his new blog,
The Rice Memex
. Best of luck to you and your pursuits, Momma!
After dropping her off at the airport, I headed home but found myself at a red light, staring at a sign that had a big arrow on it that read MOVING SALE. A garage/yard sale on a Friday? How peculiar. So, like Alice through the looking glass, I headed over and found myself entering the home of this woman who was getting ready to pack it all up and live in a trailer and drive across the country. She used to own a First Nations art store so there were totem poles in the corner, giant masks hanging about, but they were going for $200+ which may be a bargain for art collectors but not for bargain collectors like myself. I don't know much about First Nations Art, though some of the hanging masks were kinda cool. I looked at a few of the handmade baskets but even those were $20 or more.
I love walking through stranger's homes and picking out things that I want to buy. I ended up purchasing two retro 60s blue glass vases (they basically look like giant bongs with long stems) for $5 a piece. Score! I'd been searching for some of these vases for a while now and to find two at such a cheap price made me giddy! I also bought some vintage jewelery (broaches) and an Art Deco looking clock.
The piece de resistance however is this strange object I found which the lady told me was either a First Nations walking or talking stick. It was a long piece of wood and at the end of it was a hoof. I think it was a deer's hoof, from the looks of it. The lady's dog kept trying to bite at the hoof, to which she said, "Oh, he likes anything organic." A bit weird and gross, but a conversational piece nonetheless, which is why I shelled out the ten bucks for it.
That evening, I attended a comedy show which was part of the
Olio
festival. It had its highs and lows, but mainly a lot of lows. Gay (and HOT!) comedian
Ryan Steele
was there and his act was pretty funny. He does a show every week at The Odyssey so it was a nice surprise to see him part of this festival.
Afterwards, Jill, Dave, and myself went to gay night club Pulse for Depeche Mode night. We arrived at 10, danced non stop until 2am and then left.
Saturday I wound up at another yard sale, where I bought myself an arborite formica table with 4 chairs, all for the price of $100. I've seen one of those chairs go for $99 on its own so I figured this would be a pretty good bargain. I did talk the guy down to $80 for everything but since I couldn't fit the table into my car, and he offered to drive it over in his truck, I ended up giving him the full $100 that he was asking.
On Sunday, I went to volunteer with The Guy selling Krispy Kreme donuts to the public as part of a fundraiser. It was great to see him and to be helping out with a good cause.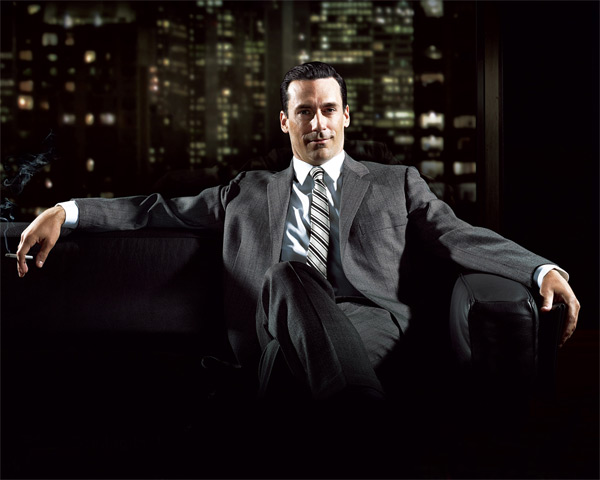 Sunday evening consisted of watching the Season 3 premiere of Mad Men, followed by a visit to Joanne and Sam's, who made me a Pim's Cup followed by a taste of Hendrick's Gin. They were having Old Fashioned's near the end but I had to stop drinking as I was driving and needed to get up early in the morning.
All in all, a busy, productive, interesting, and satisfying weekend!